First of all, thank you all for your kind messages about Trek this past week. It was a difficult week for me, I just felt really down about losing him. I was also not feeling well so that never helps.
I am feeling better today and we are on our way to our new home!
our last night in Pai
We left Pai yesterday. I know there were a few more postcards and packages coming so we left some money with the family we were renting from and they said they would send it to our new house:) We should have a new address in a few days.
my last drive to our swiss family house
The only way to get to and from Pai is by mini bus. It is 3 hours of over 700 curves up and down the mountains. Conner and I both threw up, I thankfully made it to the bathroom when we stopped, Conner was not so lucky. Or maybe Jarrett wasn't because he was sitting by him. Oh my.
Our bags took up the entire top of the minivan. The Thai guy was giving us a playful but hard time! hehe. Everyone else had just one backpack. We usually travel with the boys' 3 suitcases, my purse, Jarrett backpack and his laptop bag. We had 4 extra bags since we are moving from house to house so I kept things I would have normally given away so I would not have to rebuy them.
We made it to Chiang Mai happy to be out of the van. I had booked a hotel with a pool so that was so nice to come "home" to. Even after being in Thailand for months I am still suprised by the prices. We have a room with a bathtub, a beautiful salt water pool, and a free breakfast for $25 a night! We got in and went straight to get some mexican food. We LOVE mexican food and have not had it in months, it was all we dreamed it would be.
relaxing after moving and traveling for 3 days
We were back to our old ways of all sleeping in the same bed since that is our only option! hehe. 4 in one king size bed, it was so cozy and I loved snuggling and having everyone so close to me all night. It reminded me of when Trek was first born and we would all 5 sleep in one king size bed. It was pretty squishy but I treasure those memories.
Trek 7 weeks old, Conner 4 years, Peyton 5 years-sweet brothers
We are going to ride our first overnight train tonight. We are SO excited. We have 4 beds and there is a restaurant car on board. For all 4 of us to ride for 20 hours on 2 trains for over 1400 miles it was $200 total. I thought that was such a great deal. I am so excited to read and relax since I will have nothing better to do.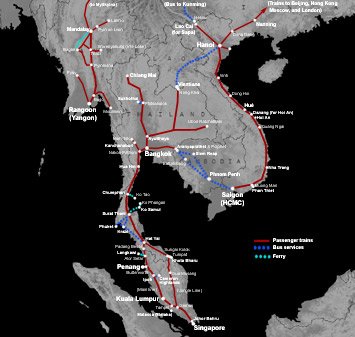 Chiang Mai is in the middle of Thailand and there is a read line from it to Bangkok where we will stop to change trains and go on to Surat Thani which is down into the skinny part of the bottom of Thailand
We leave tonight from Chiang Mai to Bangkok and then when we get to Bangkok in the morning we hop on another train to Surat Thani. That is our new home. We know nothing about it! There was only 11 hotels I could find online, so I am thinking it is not very touristy. We are in a hotel for 2 nights, Jarrett has a meeting on Sunday for the school and then hopefully we can find a house.
I am excited for the change and new adventure!